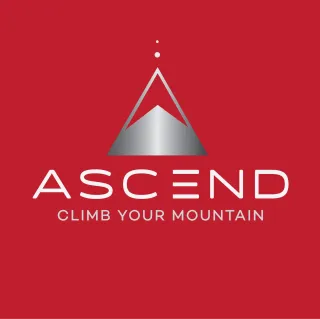 ASCEND West
Add to Favorites
Share
(No reviews yet)
About us
ASCEND is a powerful wellness concept utilizing conscious movement on the VersaClimber®, a vertical climbing tower, combining mindfulness, breathwork, infrared healing technology, immersive visuals and music. Benefits of movement on the VersaClimber®: · Improves lung capacity, promotes physiological healing of the body, increases mindfulness, cardiovascular strength and posture. · VersaClimber "Contra-Lateral Movement Pattern" replicates crawling. Crawling is a developmental movement pattern that ties everything about you together. Through this movement pattern, combined with the mindfulness practice in the session, cross crawl neutral connections and pathways are established in the brain that allow the brain to become more efficient at communications between left and right hemispheres · Low impact on the joints Benefits of Healing MITO LIGHT® Infrared: · Reduce inflammation in the body · Helps with cell regeneration · Increases collagen production · Positive effect on sleep and circadian rhythm · Improves physical performance ASCEND is a true mind/body wellness training, in just 40 minutes. Expect a unique and intense wellness experience with ripple effects into your daily life. Climb your mountain
Amenities
Showers
Food
Shop
Wellness
Changing rooms
Parking lot
Card Payment
Location
Bilderdijkstraat 136 , 1053 LA Amsterdam
Other locations
Check out other locations of the venue
Reviews
0.0
(No reviews yet)
Further helpful information
Frequently Asked Questions
1. What makes ASCEND West special?
ASCEND is a powerful fitness and wellness concept utilizing movement on the VersaClimber®, a vertical climbing tower, combining mindfulness, infrared healing technology, immersive visuals and beat-driven music. · Benefits of movement on the VersaClimber®: · Burns between 400-1000 calories, depending how hard you push yourself · Total body workout · Improves cardiovascular strength and posture · VersaClimber "Contra-Lateral Movement Pattern" replicates crawling. Crawling is a developmental movement pattern that ties everything about you together. Through this movement pattern, cross crawl neural connections and pathways are established in the brain that allow the brain to become more efficient at communication between left and right hemispheres · Low impact on the joints · Benefits of Healing MITO LIGHT® Infrared: · Improve athletic performance · Reduce inflammation in the body · Helps with cell regeneration · Increases collagen production · Positive effect on sleep and circadian rhythm ASCEND is a true mind and body training, in just 40 minutes. Expect a high intensity fitness and wellness experience.
2. What should I know for my first visit?
· Please wear anything you might feel comfortable doing yoga or running in, and a pair of running or tennis shoes. · Arrive 10 minutes before class start so that we can provide you and orientation on how to use the VersaClimber®. · We provide a towel for you to wipe off your sweat during the workout. · Bring a water bottle. · Expect a few minutes of mindfulness practice at the beginning and end of class, as well as a fast-paced 33 minute climb on the VersaClimber® vertical climbing tower.
3. Do I have to bring my own equipment or is it possible to borrow some at the venue?
You will need to bring a water bottle and a pair of workout shoes.
4. What should I do if I have booked but cannot come?
Please cancel your reservation if you cannot make it to class. If you cancel your reservation after the early cancellation period ends (12 hours before class start time), you will loose that class session.
5. What else should I know?
Expect to have fun and sweat!
Available sports types and activities