About us
Alchemy Kollectiv is an online yoga collective that offers classes, trainings, workshops and courses to help you access and embody your own alchemy. We focus on creating an intimate personalized experiences that help deepen your practice.
Amenities
Showers

Food

Shop

Wellness

Changing rooms

Parking lot

Card Payment
Location
Zoutmanstraat 23 , 2518 GL Den Haag
Reviews
5.0
9 reviews
Luca is very professional, experienced, inspiring and dedicated trainer. The class was well prepered, challenging although accecible for every level and fun! As well during the class he managed to take care of all of his students and has always been there for us at the right time. On top of that i really lovel the special playlist! I left the clas with the smile on my face! I higly recommend it for everyone!
---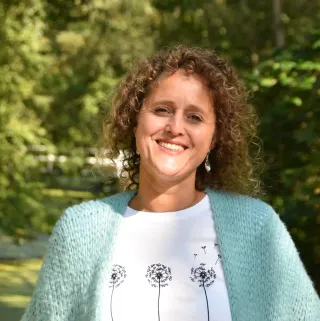 ---
---
Great lessons by fantastic teachers
---
Further helpful information
About the Team
WHO WE ARE Luca Bellucci My transformation & alchemy practice is a combination of Yoga, psychological awareness, therapeutic fusion within movement and self realization and an open vision of meditation. As a teenager my interest for eastern philosophy was the encounter with the storytelling of authors like Terzani, but it was when I moved to The Netherlands that I encountered meditation as a therapeutic tool to face the hidden side of the Self. Travelling through many eastern countries brought love for practice to another level and unpredictably my journey as a teacher started in my own town, Florence, where i met the freedom of expression of Rocket Yoga, which taught me the importance to keep transforming in many aspect and levels, to not just act by the book but find inside the sparkling light to express my feelings through practice and share the journey which became and it is still a never ending exploration of tools like Yoga Therapy, Yin and Jungian Tarot reading to express the Self with acceptance and joy. Yoga // Meditation // Tarot Liezl Hoving My transformation & alchemy practice is the coming together of my love for understanding psychology, physiology, sociology and spirituality in depth, which comes to life in the refinement of the practice of Yoga. We are living walking feeling breathing miracles, mostly unaware of how magical we really are. Delving into intricacies of how the human mind, heart and body works accentuates this for me. And the practice is place of integration that allows us to live this truth and find greater connection to self and those around us. I draw on anything that inspires or grounds me. From other movement modalities, the stillness of the Namib desert (I'm from Namibia), travel and cooking to theories of communication and education. I am currently exploring the realms of trauma awareness and somatic experiencing as tools to bring more light to the practice. Yoga // Nidra // Coaching // Reiki
Frequently Asked Questions
1. What makes Alchemy Kollectiv special?
The Alchemy Kollectiv is the right space for you if you want : · Intimate classes that focus on personalized attention · To experience & explore the Rocket Yoga system · Yin Yoga infused with Traditional Chinese Medicine · Join a community that embraces individualized personal growth through many modalities · Establish relationships that help you grow as a student & teacher
---
Did you know your company can help support your sports routine? Learn more here