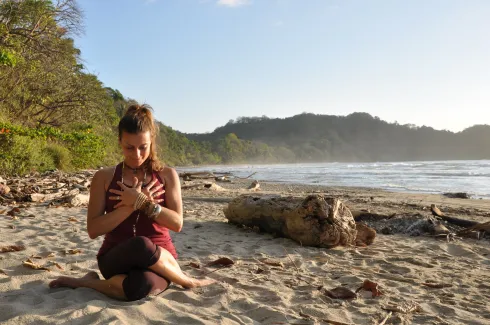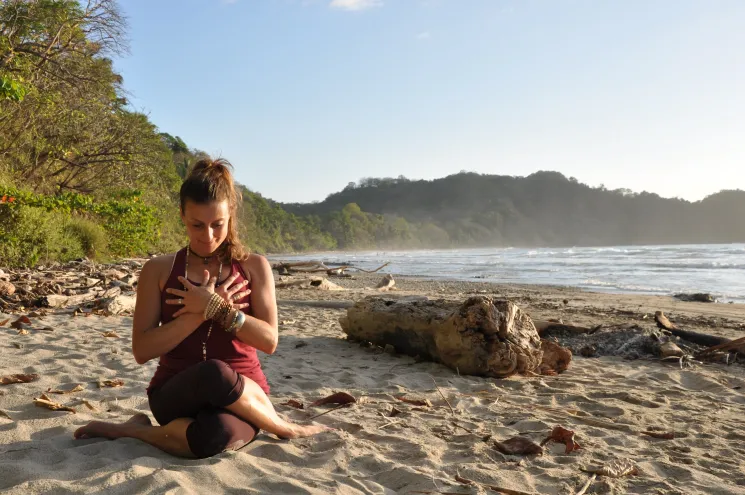 Level
All Levels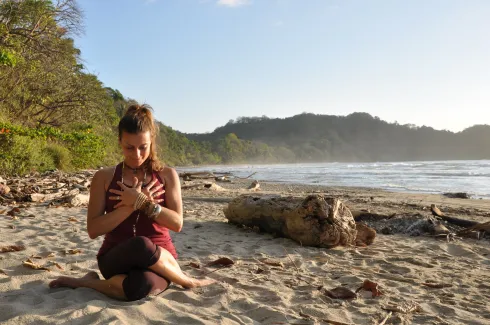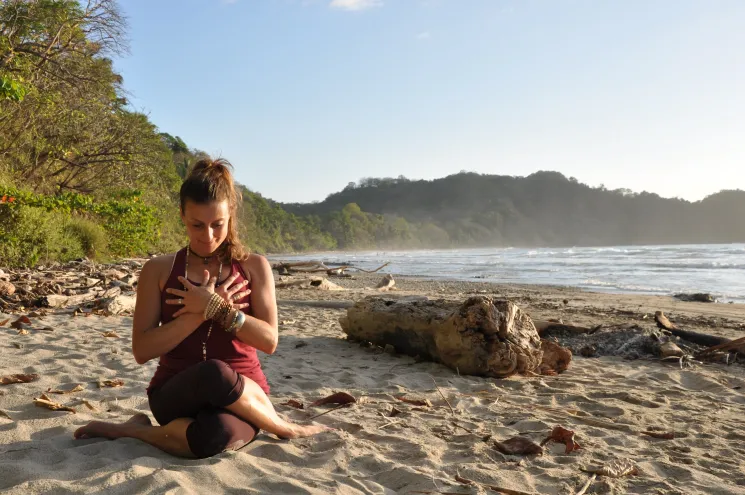 Prana Vinyasa Masterclass
With Daphne Koken
Come join Daphne for a deeply nourishing, Easy Sunday Vinyasa Flow at Studio OM!
Vinyasa Yoga is a wonderful practice that offers both 'solar' (more uplifting or 'yang') and 'lunar' (more relaxing or 'yin') ways of flowing.
In the middle of Summer, it can be very refreshing to dive into a juicy, lunar vinyasa flow that will invite you to relax and replenish your energy. So let's slow down, dive in and take it easy on Sunday afternoon!
We will start this gentle vinyasa practice with a guided mudra meditation, entering a state of gentleness toward ourselves. This will invite us to let go of too much effort and helps us to tune in with the natural flow of Prana, our life energy. Once we enter this state, we start to nourish our essence, 'Ojas', which will leave us both revitalised and relaxed at the same time.
We will cultivate the art of 'sahaja', spontaneous flow, that will invite our mind to settle in, our body to wind down and our energy to flow with ease. After a deeply hip opening flow, we will take our time in a long end relaxation that supports us to shift from a state of 'doing' to a state of 'being.
Sunday 14 August 14.00 - 16.30 Price: 30 euro
Date
Started on Sunday, August 14, 2022
Multiple sessions - see schedule
Herengracht 18, 2312 LD Leiden
Teacher
Studio OM
Schedule
Check out which dates are available for this event
| Date | Time | Location | Teacher |
| --- | --- | --- | --- |
| 08/14/2022 | 02:30 PM - 05:00 PM | Herengracht 18, 2312 LD Leiden | Studio OM |
Cancellation policy
Annuleringen zijn online mogelijk op Eversports tot 24 uur voor aanvang.
Date
Started on Sunday, August 14, 2022
Multiple sessions - see schedule