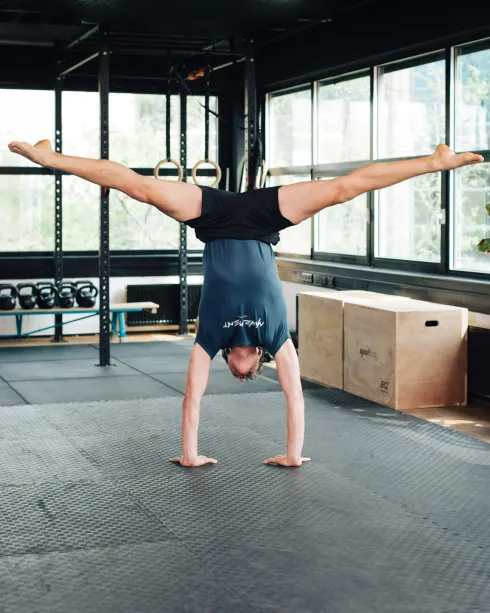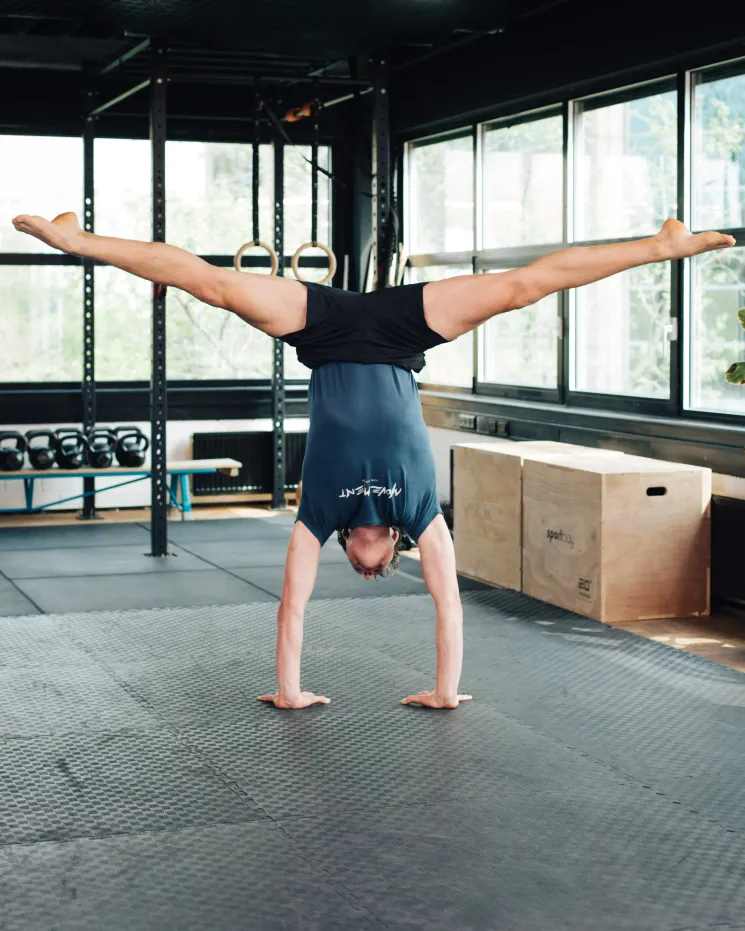 Level
All Levels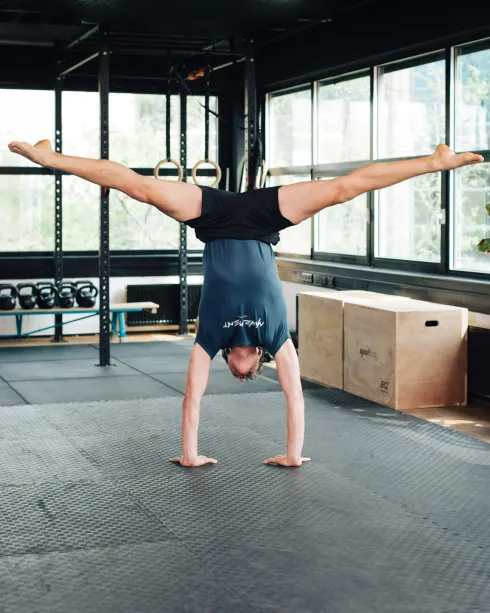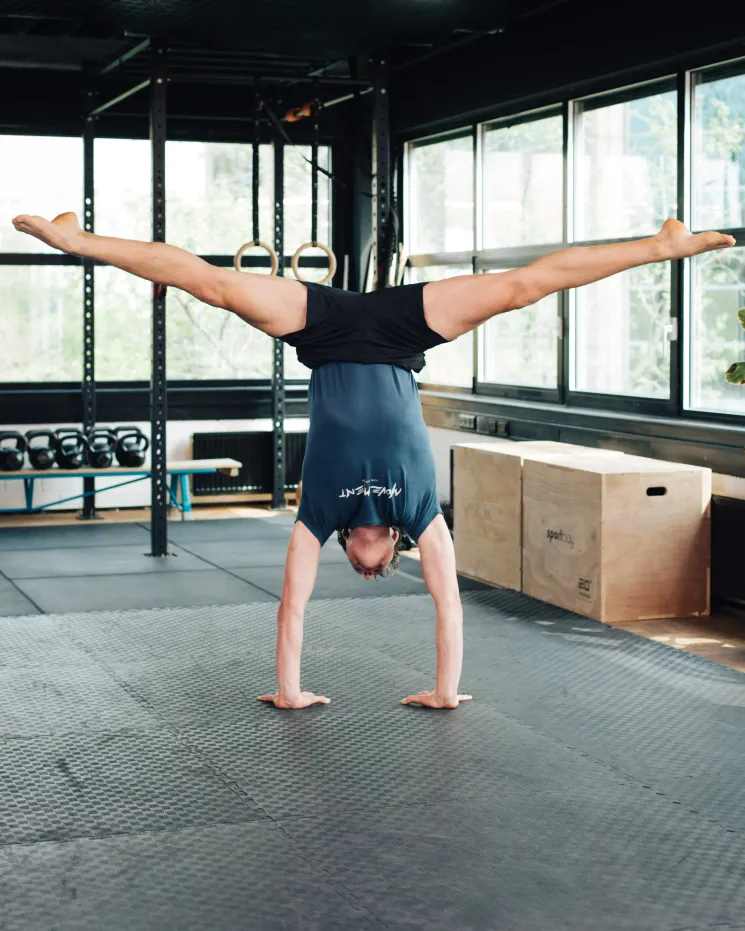 If you want to do a handstand, you need a solid and stable foundation. Preparation is key before flipping upside down. In this class, we will teach you your first wall handstand and how to transition to a freestanding handstand. This class will allow you to work on your mobility and build up strength to do a handstand while also improving general mobility in your daily life by utilizing specific handstand drills and techniques.
The process of learning to do a handstand requires time and dedication. It's about putting in the work, conquering and overcoming fear, and reaping the rewards.
Are you ready for a challenge?
*For those more advanced in their handstand practice, this class will help you build strength and improve your technique so that you can balance on your hands more and more comfortably.
Date
Tuesday, June 13, 2023
Time
06:30 PM - 08:00 PM
(90 min)
Overschiestraat 188, 1062 XK Amsterdam
Teacher
Jim
Pricing options
| | | |
| --- | --- | --- |
| €0.00 | Free trial class | |
| €60.00 | Try out membership: 2 Personal sessions & unlimited group classes | |
| €25.00 | Single ticket | |
| €25.00 | 1 class | |
Cancellation policy
Annuleringen zijn online mogelijk op Eversports tot 24 uur voor aanvang.
Date
Tuesday, June 13, 2023
Time
06:30 PM - 08:00 PM
(90 min)