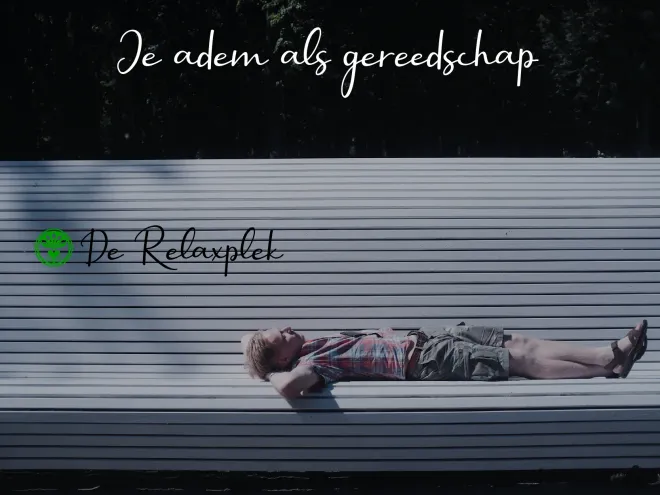 Je adem als gereedschap
Video
Facility/Studio
De Relaxplek
Availability after purchase
Unlimited availability
Price
5.99 €

/ month

Mijn Relaxplek Online
About the class
Je adem als gereedschap? Zéker weten!
Jouw adem is namelijk jouw meest krachtige tool. Een hulpbron, die je je hele leven bij je draagt. Dag en nacht. En die je kunt sturen en inzetten als je dat nodig hebt. Met jouw adem kun je jouw hele systeem reguleren. Ze zeggen daarom niet voor niets weleens "breath is life". Een gezonde ademhaling is misschien wel de belangrijkste basis voor een gezond en gelukkig leven.
In deze sessie deel ik daarom een heerlijke rustgevende ademhalingsoefening met je. Ééntje die je zal helpen tijdens onder andere momenten van stress, spanning, lichamelijke klachten of zorgen. Je kunt deze sessie zowel liggend als zittend doen, met je ogen dicht, of open. Net wat jij fijn vindt. Deze oefening is zeer geschikt voor zomaar tussendoor, maar neem er wel echt even de aandacht voor. Luister dus niet naar deze sessie tijdens het autorijden of wanneer je een machine aan het bedienen bent.
Ook voor het bevorderen van een goede nachtrust is deze oefening zeer geschikt. Om deze reden zit er geen einde aan de sessie. Heb je maar beperkt tijd en ben je bang dat je in slaap valt? Zet dan een wekkertje over 15 minuutjes, zodat je nu zorgeloos kunt genieten, van een moment van ontspanning voor jezelf.