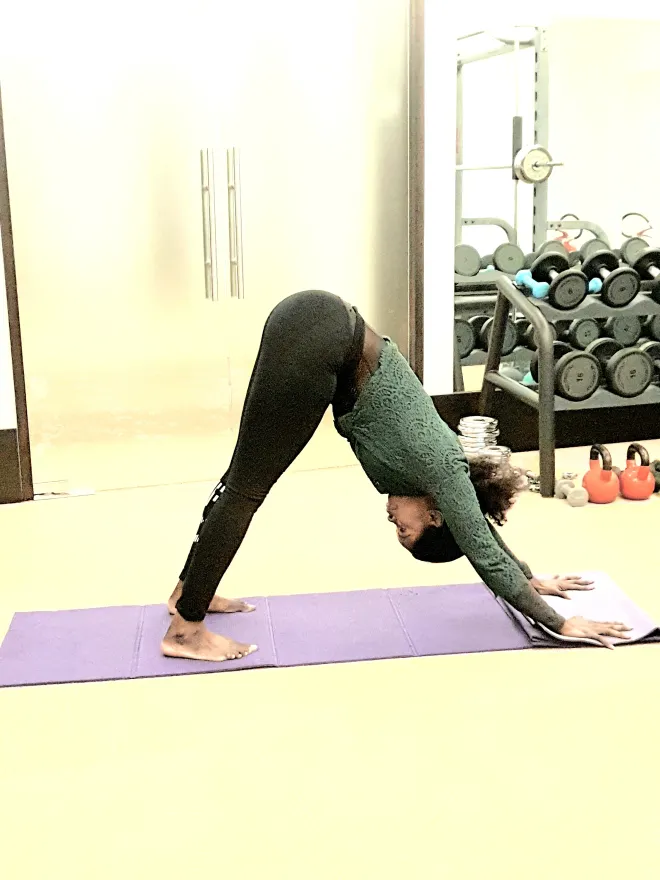 Hatha yoga Sun Moon Flow
Video
Facility/Studio
Centrum Adhouna
Availability after purchase
1 week
Price
3.00 €
Single ticket
72.50 €

/ month

Jaar abonnement Yoga Onbeperkt
77.00 €

/ month

Halfjaar abonnement Yoga Onbeperkt
About the class
Hatha = de zon + de maan In de naam Hatha komen de Sanskriet-woorden ha (zon) en tha (maan) samen. De zon staat voor actie, de maan voor verinnerlijking. In de Hatha yoga komen die tegengestelde energieën samen. Door je concentratie en adem naar punten in het lichaam te verplaatsen, breng je daar bewustzijn.
Door Hatha yoga te beoefenen ben je jezelf aan het trainen om lichaam en geest samen te brengen.
About the trainer/teacher
'The meaning of life, is a life of meaning', zou je mijn lijfspreuk kunnen noemen. In elke interactie, handeling en studie ben ik op zoek naar diepgang die de ons dichter bij de kern van ons bestaan brengt. Levensvragen als 'wat is het doel in ons leven?', 'waarom zijn we in deze staat van zijn?' en 'wat is het pad naar dat desbetreffende doel?', bleven me immer intrigeren tijdens mijn carrière als moderne danser. De zoektocht naar antwoorden vond zijn culminatie in het bestuderen van de authentieke Vedische geschriften in India, waar de wetenschap van zelf-realisatie op een magnifieke wijze uiteen wordt gezet middels het pad van Yoga. Eenmaal terug in Nederland besloot ik met veel frisse energie, passie en enthousiasme om deze kennis middels Yoga en filosofielessen door te geven!