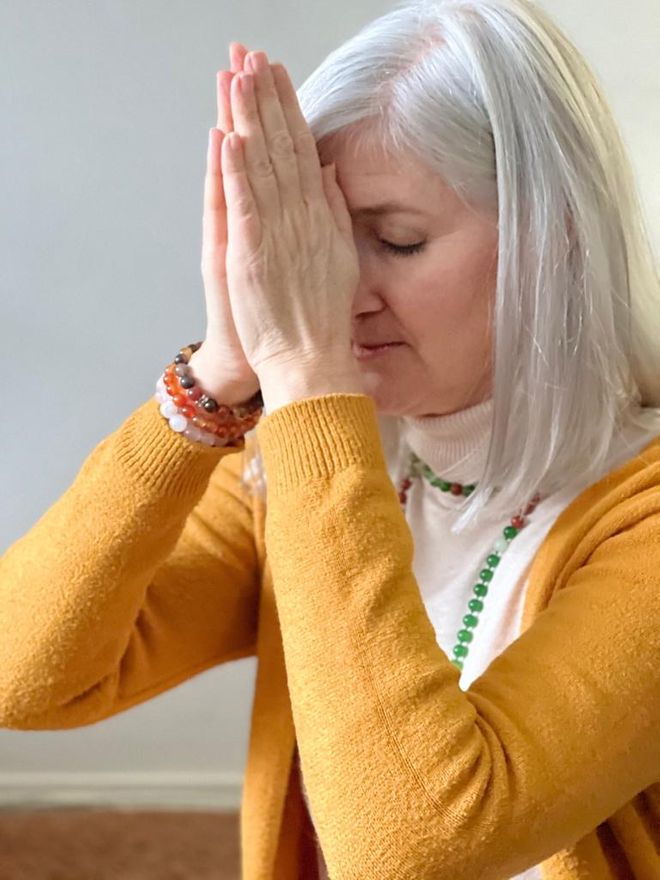 Do-In Yogales met ook staande houdingen zonder meditatie (doel is zelf de Ra Ma da Sa Mantra te beluisteren)
Video
Facility/Studio
Yoga Geeft Energie
Availability after purchase
Unlimited availability
Price
10.00 €
Single ticket
16.99 €

/ month

Online Only Abonnement
28.00 €

/ month

Werkzoekenden Abonnement (LIVE & ONLINE)
35.00 €

/ month

Abonnement Capelle (LIVE & ONLINE)
40.00 €

/ month

Abonnement Hillegersberg (LIVE & ONLINE)
About the class
Een fijne Do-In yogales met ook staande houdingen, zonder meditatie. Aan het einde van de les kun je de Ra Ma da Sa healing Mantra gezongen door Ajeet Kaur zelf beluisteren. Dit kun je afspelen via Youtube of Spotify. Deze mantra wordt gechant voor healing. Door de klanken elf minuten lang te chanten en aansluitend een visualisatie-oefening te doen, stuur je healing naar jezelf of een ander. Natuurlijk kun je de meditatie ook opdragen aan de aarde. Houding: Zit in de kleermakerszit of in een stoel met de voeten stevig op de grond, de ruggengraat recht en de kin iets ingetrokken. Mudra: De mudra (handpositie) is het belangrijkst. De ellebogen zijn langs de zijkanten naar beneden gebogen en zijn comfortabel maar stevig tegen de ribben gedrukt. De handen zijn uitgestrekt in een hoek van 45 graden vanaf het midden van het lichaam. De handpalmen zijn plat maar niet stijf, naar voren gericht omhoog, de polsen naar achteren getrokken, vingers samen. Houd de handpalmen bewust plat tijdens de meditatie. Ogen: Ogen zijn gesloten. Ademhaling: Adem langzaam in en uit door je neus. Ontspan. Mentale focus: Je kunt ervoor kiezen om de persoon of personen die je wilt genezen mentaal te visualiseren, terwijl je de helende energie naar hen stuurt voor hun welzijn.
About the trainer/teacher
Anne van Leeuwen beoefent yoga sinds 2004. Sinds 2010 is zij full time yoga docent. Anne heeft een unieke eigen yogales-opbouw ontwikkeld door in te spelen op de behoeften van haar deelnemers. Hierbij speelt het creëren van een ontspannen 'staat van zijn' een grote rol.