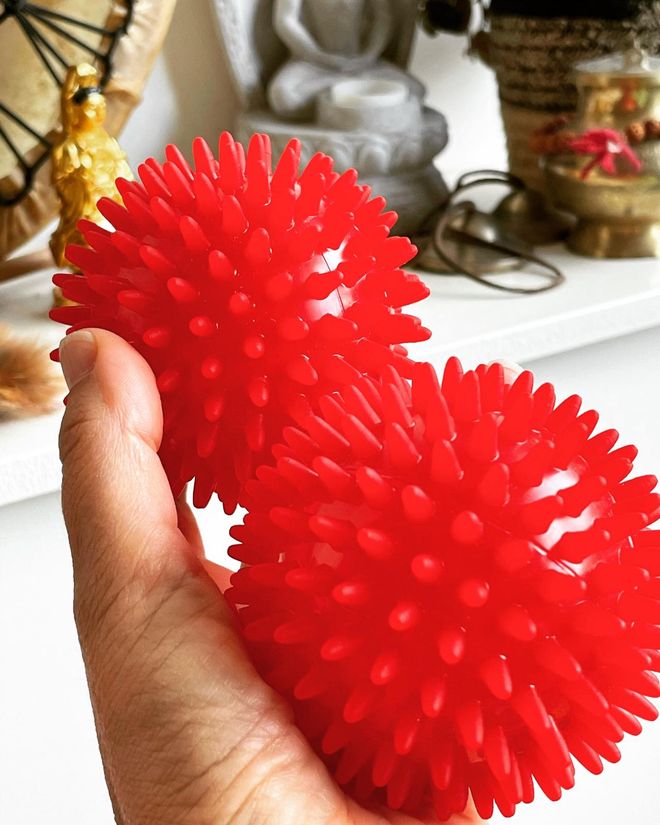 Les met bindweefsel ballen
Video
Facility/Studio
Yoga Geeft Energie
Availability after purchase
Unlimited availability
Price
10.00 €
Single ticket
15.00 €

/ month

Online Only abonnement
28.00 €

/ month

Werkzoekenden abonnement (LIVE & ONLINE)
35.00 €

/ month

Abonnement Capelle (LIVE & ONLINE)
40.00 €

/ month

Abonnement Hillegersberg (LIVE & ONLINE)
About the class
Een volledige les met oefeningen met de ballen voor het bindweefsel. Je kunt hiervoor twee speciale bindweefsel ballen gebruiken of twee tennisballen.
Wees aub wel voorzichtig als je tijdens de houdingen moet balanceren op de ballen.
En houdt de houdingen niet te lang aan!
About the trainer/teacher
Anne van Leeuwen beoefent yoga sinds 2004. Sinds 2010 is zij full time yoga docent. Anne heeft een unieke eigen yogales-opbouw ontwikkeld door in te spelen op de behoeften van haar deelnemers. Hierbij speelt het creëren van een ontspannen 'staat van zijn' een grote rol.