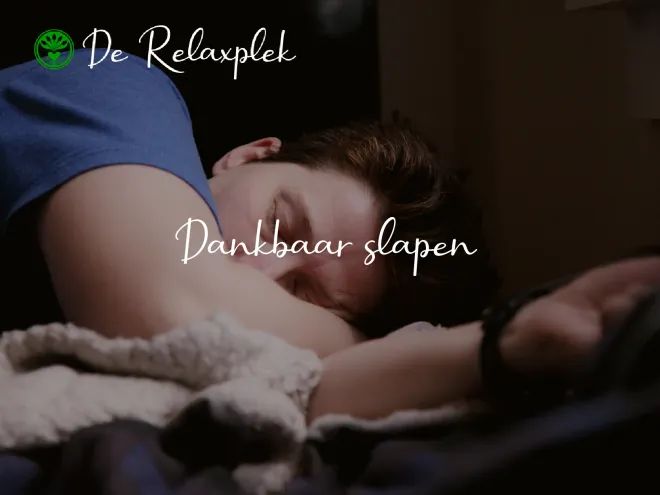 Dankbaar slapen
Video
Facility/Studio
De Relaxplek
Availability after purchase
Unlimited availability
Price
5.99 €

/ month

Mijn Relaxplek Online
About the class
Veel mensen hebben momenteel zorgen en angsten, met betrekking tot bijvoorbeeld gezondheid, of werk. We voelen ons mentaal en fysiek regelmatig onzeker. En als gevolg daarvan komen we soms lastig in slaap, of is onze nachtrust onrustig met intense dromen. Wellicht herken jij je hier ook wel in.
Deze Deeprelax meditatie helpt je jouw systeem voor te bereiden op een goede nachtrust. In korte tijd neemt Margje je mee in ruimte en rust en helpt je met een dankbaar gevoel in slaap te vallen. En hoe vaker jouw systeem dit ervaart, hoe gemakkelijker het zal gaan.
Misschien slaap jij wel prima? Deze heerlijke sessie kun je ook gebruiken voor een diep en dankbaar rustmoment op elk gewenst moment van de dag. Hoe vaker je dit doet, hoe meer je zult ervaren om dankbaar voor te zijn. Wat je aandacht geeft, daar krijg je namelijk meer van.
Je wordt niet 'terug gehaald' aan het einde van deze sessie, dus als je 'm voor tussendoor gebruikt kun je eventueel wekkertje voor jezelf zetten.
Geniet.