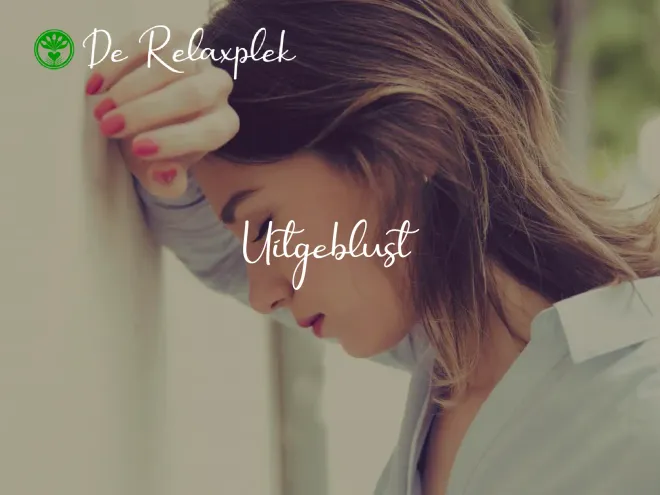 Uitgeblust
Video
Facility/Studio
De Relaxplek
Availability after purchase
Unlimited availability
Price
5.99 €

/ month

Mijn Relaxplek Online
About the class
Voel jij je regelmatig moe? Word je misschien zelfs uitgeput wakker? Of heb je last van concentratieverlies? Vergeetachtigheid? Nemen je emoties soms de overhand? Of voel je je juist afgevlakt? Numb?
Mogelijk is de coronacrisis ingrijpender voor je dan je dacht. Of wellicht wist je dat al wel ;).
Deze ultiem ontspannende Deeprelax Yoga Nidra sessie kan je helpen. Je batterij weer opladen. Even aan de stekker.
En hoe vaker je dat doet, hoe sneller je je weer fully loaded zult voelen. Heerlijk!