Yoga Therapy & Psychology
Starts on Saturday, 16/05/2020
Price from 20.00 €
Description:
This workshop will be taught in English. Deze workshop is in het Engels.
Yoga can be very helpful to improve your own health and wellbeing. In this yoga workshop, you will learn tools to develop self-awareness and self-care skills. These are the basics for a healthy lifestyle. In the long term, this allows you to discover what balance means to you and how you can maintain that balance, even in times of challenge in your life. This workshop is perfect for everyone who would like to dive deeper into yoga, for understanding yourself and for cultivating a healthy lifestyle.
What will you learn?
The workshop consists of three parts. We will start with a short introduction into ancient yoga philosophy and how this complements modern psychology. Subsequently, you will experience how yoga can help you to find balance through some self-awareness and self- care exercises. And last but not least, you will get an idea of you can apply the knowledge and skills you have learned in the workshop to develop a healthy balance in your daily life. At the core, yoga therapy is a long-term process of self-exploration and self-development. The workshop Yoga Therapy & Psychology will help you to start where you are and then take the time to discover what works for you.
Who can join the workshop?
Yoga therapy can be helpful for anyone. It is about cultivating self-care and working on a healthy body and mind. So whether you're experiencing physical or mental health issues, or looking for more balance and freedom in your life, you can adjust the principles from yoga therapy to your own needs. Do you want to discover how yoga therapy can help you to change your life? Then this workshop is a great opportunity to make a start with that process.
Teacher :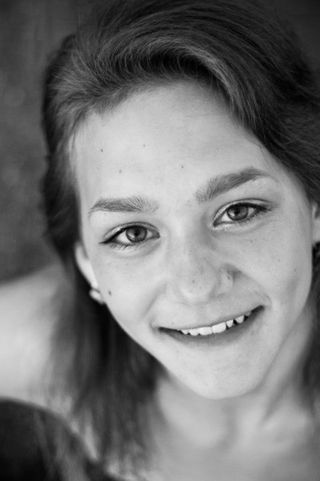 Lana
Mijn naam is Lana. Ik ben yogadocent en psycholoog, en in mijn yogalessen help ik je graag om een gezond evenwicht te vinden voor jezelf. Ik laat je ervaren hoe yoga je leven kan verrijken, je geest kan verbreden en je lichaam kan versterken. Persoonlijk ben ik in mijn tienerjaren begonnen met yoga. Eerst vooral op fysiek vlak; het sprak me aan om zo bewust te bewegen en te leren voelen. Toen ik steeds meer yogastijlen ontdekte, meer leerde over de yogafilosofie en in India in aanraking kwam met inspirerende leraren, ging er een wereld voor me open. Yoga is een levenswijze voor me geworden waarin ik vrijheid, liefde en balans kan vinden. Daarom heb ik me meer verdiept in yoga door een hatha teacher training te volgen in India, een waardevolle ervaring. Dankzij deze opleiding kan ik yoga met anderen delen. Nu geef ik met heel veel plezier les in yin-yang en hatha yoga. Daarnaast blijf ik leren en ontwikkelen, onder andere op het gebied van yogatherapie. Ik denk dat iedereen op zijn eigen manier iets in yoga kan vinden om dichter bij zichzelf te komen. Daarom vind ik het belangrijk om in mijn lessen persoonlijke aandacht te geven aan ieder individu. Je bent van harte welkom in mijn les, en je kunt altijd met je vragen bij me terecht!
Dates:
| | | | | |
| --- | --- | --- | --- | --- |
| 1. | 16/05/2020 | 15:30 - 18:30 | Domselaerstraat 32, 1093 MA Amsterdam | Lana |
Cancellations
Voorwaarden annulering:
Een workshop of les welke buiten het reguliere rooster valt kan 24 uur van te voren kosteloos worden geannuleerd. Bij annulering tot 8 uur voor aanvang zal er 50% in rekening gebracht worden. Bij annulering korter dan 8 uur van te voren, zal het volledige lesgeld in rekening gebracht worden.
* All prices including VAT