Marathon 108 zonnegroeten
Starts on Tuesday, 21/06/2022
Description:
21 juni gaan we ons weer wagen aan de 108 zonnegroeten, een eeuwenoude marathon die ons middels de herhalende bewegingen in een meditatieve mindset brengt. Tevens, werkt deze marathon als een soort detox, daar we ons energiesysteem en ons lichaam in zijn totaliteit zuiveren! Na een korte eigen warming up, zullen we samen de 108 zonnegroeten ingaan, gevolgd door een shavasana XL en de mogelijkheid om na afloop gezamelijke brunch! We hopen jullie allemaal uit te mogen nodigen voor dit unieke event!
Ps; Iedereen mag iets meenemen om samen te delen op de brunch
Teacher :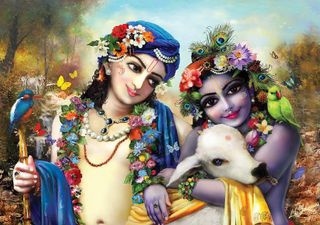 Celine
'The meaning of life, is a life of meaning', zou je mijn lijfspreuk kunnen noemen. In elke interactie, handeling en studie ben ik op zoek naar diepgang die de ons dichter bij de kern van ons bestaan brengt. Levensvragen als 'wat is het doel in ons leven?', 'waarom zijn we in deze staat van zijn?' en 'wat is het pad naar dat desbetreffende doel?', bleven me immer intrigeren tijdens mijn carrière als moderne danser. De zoektocht naar antwoorden vond zijn culminatie in het bestuderen van de authentieke Vedische geschriften in India, waar de wetenschap van zelf-realisatie op een magnifieke wijze uiteen wordt gezet middels het pad van Yoga. Eenmaal terug in Nederland besloot ik met veel frisse energie, passie en enthousiasme om deze kennis middels Yoga en filosofielessen door te geven!
Dates:
| | | | | |
| --- | --- | --- | --- | --- |
| 1. | 21/06/2022 | 09:00 - 11:00 | Marebosjesweg 7, 6446 AA Brunssum | Celine |
* All prices including VAT