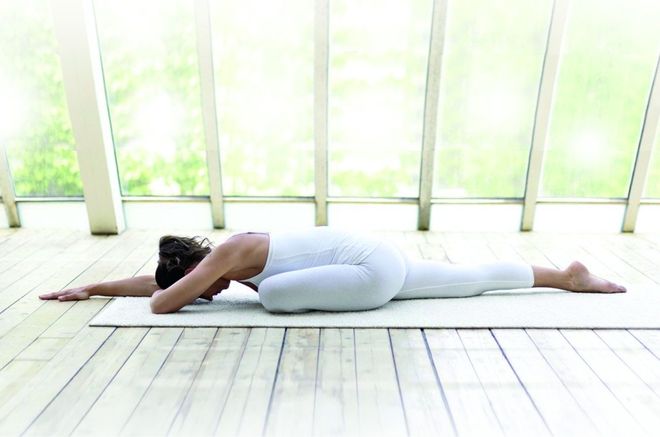 @Home Livestream Yin Yoga
Video
Facility/Studio
Dianamisch Online Yoga en Mindful Walk
Availability after purchase
3 weeks
About the class
YIN YOGA VOOR HERSTEL EN SOEPLESSE BIJ STIJFHEID De focus ligt op het herstellen, mobieler en soepeler maken van je rug en bindweefsel waaronder fascie, gewrichten, gewrichtsbanden en pezen. Bij deze zachte yogavorm, oefen je een serie zittende of liggende houdingen (asana's). Je blijft ongeveer 5 minuten in een asana's om een diepe ontspanning in de spieren te creëren, en tegelijkertijd een stretch op het fascie, gewrichten, gewrichtsbanden en pezen. Het is als het ware meditatie in een yogahouding.
AANDACHT EN CONCENTRATIE De yogahouding benader je op een passieve en bescheiden manier, totdat je de sensatie van de houding (asana) voelt. Vanaf dat moment observeer je met geduld en aandacht wat je lichaam en geest ervaren. Wat voor vorm van sensatie of weerstand die je tegenkomt verzacht je met je ademhaling of aangereikte meditatietechnieken.
LEER JE ONTSPANNEN TIJDENS YIN YOGA Deze yogastijl leert je diep te ontspannen, je geest en lichaam voorbereidt op meditatiesessies en de essentiële lichaamsenergie (Chi) stimuleert in meridianen en organen . Meditatie zal een plek innemen tijdens de lessen. Dit wordt aangeboden met verschillende technieken / mantra's. Te denken valt aan Ohm, So Ham of Bija mantra.
Yin yoga is een goede tegenhanger voor de meer krachtige en actieve yogavormen.