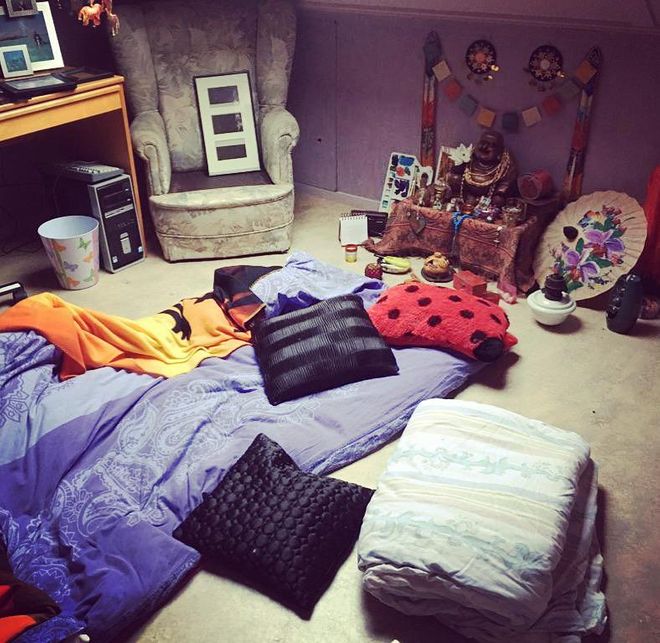 Restorative Yogales - met Yoga Nidra meditatie (Himalaya traditie)
Video
Facility/Studio
Yoga Geeft Energie
Availability after purchase
Unlimited availability
Price
10.00 €
Single ticket
15.00 €

/ month

Online Only abonnement
28.00 €

/ month

Werkzoekenden abonnement (LIVE & ONLINE)
35.00 €

/ month

Abonnement Capelle (LIVE & ONLINE)
40.00 €

/ month

Abonnement Hillegersberg (LIVE & ONLINE)
About the class
Restorative Yoga betekent herstellende yoga. Het is een passieve yogavorm met een meditatief karakter. In een liggende of zittende pose word je ondersteund door kussens en dekens. Je lichaam wordt zo uitgenodigd om in een comfortabele houding te zijn waardoor spierspanning wordt losgelaten. Je ademhaling en spijsvertering vertragen, je zenuwstelsel kalmeert en je bloeddruk daalt. Eigenlijk vertragen alle systemen, waardoor lichaam en geest kunnen rusten. Na 10 minuten rusten kan de herstelfase optreden. Deze yogavorm is dan ook uitermate geschikt voor stressgerelateerde klachten. Restorative Yoga kan daarnaast ondersteuning bieden bij chronische aandoeningen of chronische pijn en tijdens het herstellen van een blessure of operatie. Vrouwen kunnen veel baat hebben bij Restorative Yoga wanneer ze te maken hebben met hormoonschommelingen tijdens de zwangerschap, in een ivf-traject of in de overgang. Ook voor mensen die in behandeling zijn voor kanker biedt Restorative Yoga mogelijkheden, zowel voor, tijdens als na een chemokuur. Restorative Yoga werkt niet met de oppervlakkige spieren maar heeft een intens effect op de diepe spieren, gewrichten, ruggengraat en botten. Restorative is een therapeutische vorm van yoga die gaat over het creëren van ruimte op zowel fysiek, emotioneel als energetisch niveau. Het helende aspect brengt flexibiliteit, kracht en ruimte in je lichaam. Je doet voornamelijk zittende of liggende oefeningen. Restorative Yoga, een rustige Yoga vorm, waarbij juist de kracht uit het lang aanhouden van houdingen geput wordt. Voor deze houdingen heb je veel kussens en dekens nodig!
About the trainer/teacher
Anne van Leeuwen beoefent yoga sinds 2004. Sinds 2010 is zij full time yoga docent. Anne heeft een unieke eigen yogales-opbouw ontwikkeld door in te spelen op de behoeften van haar deelnemers. Hierbij speelt het creëren van een ontspannen 'staat van zijn' een grote rol.