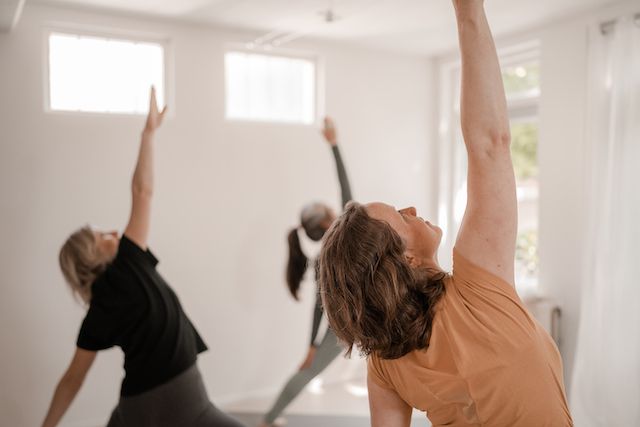 Hatha Yoga |1
Video
Facility/Studio
Yoga bij het Park
Availability after purchase
2 days
Price
7.50 €
Single ticket
7.50 €
Ticket voor online les
140.00 €
10 rittenkaart
49.00 €

/ month

Abonnement Relax
65.00 €

/ month

Abonnement Renew
79.00 €

/ month

Abonnement Focus
About the class
Yogales met Viloma Pranayama. Viloma Pranayama betekent omgekeerde ademoefening (of ademhalingsoefening). Met deze oefening leer je je adem te beheersen en te verlengen. Ook helpt hij bij stress of angst. Je onderbreekt je ademhaling: je ademt in stapjes.
Ook als beginner kun je deze simpele oefening goed meedoen, Dolores praat je erdoorheen. Let op de signalen van spanning in je lichaam en geest. Als je het even te veel wordt, pauzeer de oefening dan door een of twee rondes je natuurlijke ademhaling te volgen, voordat je weer met Dolores meedoet.
About the trainer/teacher
Dolores geeft Hatha Yoga & Yin Yoga. Tijdens haar lessen nodigt zij je uit om even uit je hoofd te gaan en in contact met je lichaam te komen. Door haar vriendelijke manier van lesgeven, waarin de adem centraal staat, voel je dat je los kunt laten. Je leert te luisteren naar je eigen lichaam en doet zo de oefeningen op je eigen niveau. Dolores is aangesloten bij de Vereniging Yogadocenten Nederland.