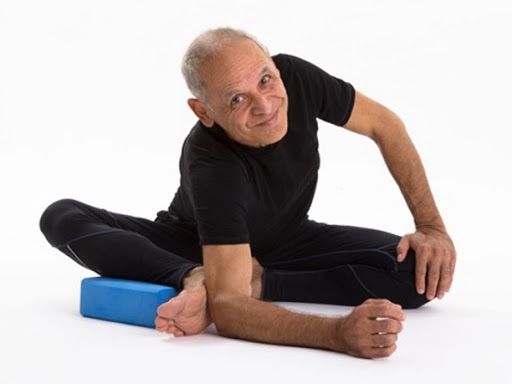 Pralaya-based Ashtanga Yoga | Developing quadriceps & gluteus
Video
Availability after purchase
1 week
Price
| | |
| --- | --- |
| 25.00 € | Single ticket |
| 25.00 € | ONLINE | Pralaya-based Ashtanga with Robert Boustany | 1 class |
| 90.00 € | ONLINE | Pralaya-based Ashtanga with Robert Boustany | 4 classes |
About the class
Be prepared for some muscle pain the next day after this class with Robert Boustany. Starting with a short meditation from the Himalaya tradition we flow through a fairly intense physical practice that focuses on strengthening quadriceps in a variety of ways. Robert combines the strong muscle contractions with stretching fascia so that both strength and flexibility improve.
He explains how the muscles of the upper legs and outer hips relate to the health of the belly organs and the physical and emotional effects of cultivating the quadriceps.
The class ends with a nice relaxation. Leaving you with a relaxed powerful feeling in the body and mind.
Certification for 200H/300H Teacher Training This class is part of Yogasite's 200h & 300h Teacher Training taught by Robert Boustany. If you want this replay to count for your certification, please send your answer on the following question to info@yogasite.nl:
What is the effect of cultivating the quadriceps?
About the trainer/teacher
Robert Boustany has instructed yoga classes for forty-one years. He is a physicist, who has been teaching yoga for 50 years. He is known for a details understanding of the anatomy of poses, and offers energetic, and therapeutic reasons for alignments. For more information about Robert, take a look at our and his website: https://en.yogasite.nl/robert-boustany & https://www.pralayayoga.com/robert-boustany.html.