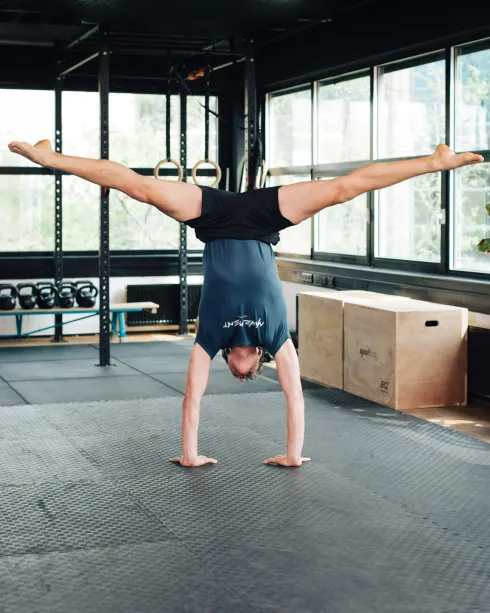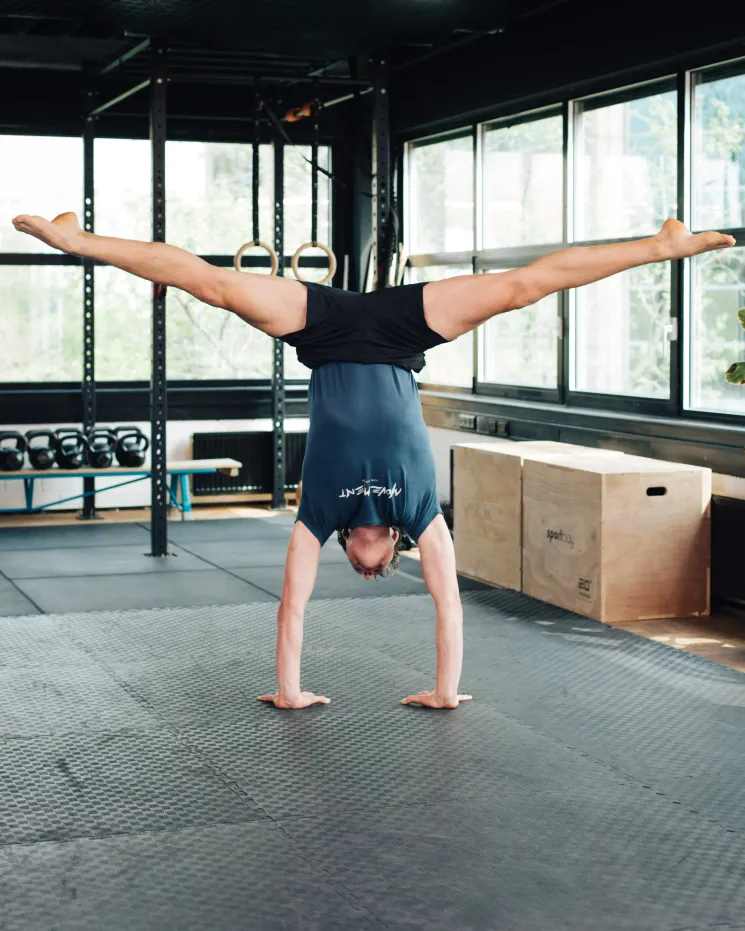 Level
All Levels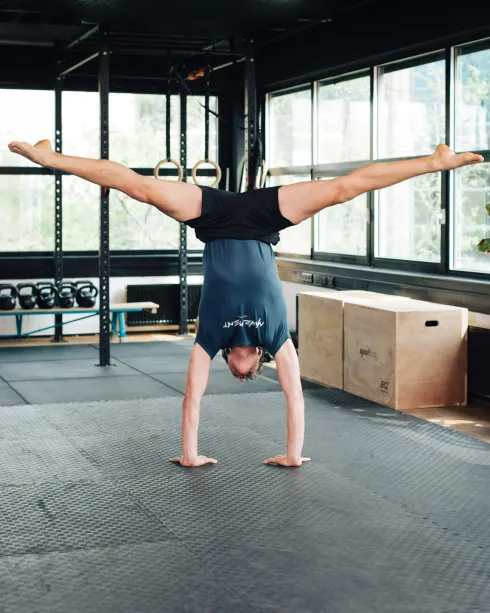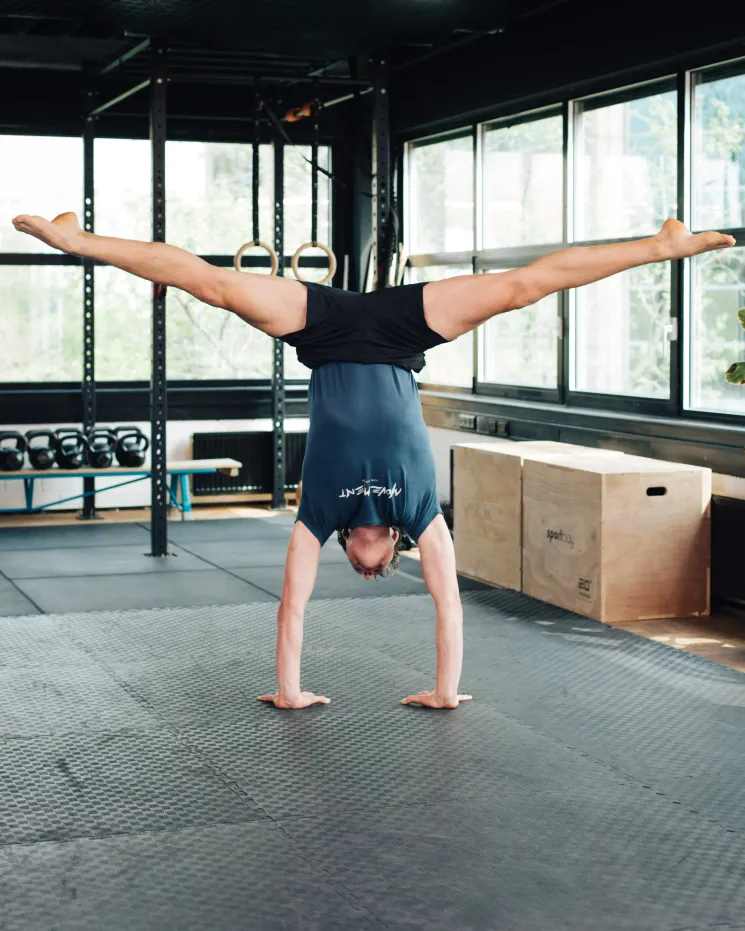 If you want to do a handstand, you need a solid and stable foundation. Preparation is key before flipping upside down. In this class, we will teach you your first wall handstand and how to transition to a freestanding handstand. This class will allow you to work on your mobility and build up strength to do a handstand while also improving general mobility in your daily life by utilizing specific handstand drills and techniques.
The process of learning to do a handstand requires time and dedication. It's about putting in the work, conquering and overcoming fear, and reaping the rewards.
Are you ready for a challenge?
*For those more advanced in their handstand practice, this class will help you build strength and improve your technique so that you can balance on your hands more and more comfortably.
Date
Tuesday, June 20, 2023
Time
06:30 PM - 08:00 PM
(90 min)
Overschiestraat 188, 1062 XK Amsterdam
Teacher
Farid
About
Na 8 jaar achter een bureau te hebben gewerkt, zich ellendig te voelen en niets bij te dragen aan zijn leven of de wereld, was Farid op zoek naar verandering. Hij besloot zijn passie na te jagen, wat een droom werd. Farid is al bijna 10 jaar een ervaren professionele Mixed Martial Artist (MMA) en ervaren in verschillende fitnessaspecten. Na een aantal cursussen werd hij Personal Trainer. Begin 2015 besloot hij zijn droom waar te maken en startte hij zijn eigen leerbedrijf; en zo is Next-LVL ontstaan. In 2017 dook Farid als eerste in de bewegingspraktijk van Ido Portal. Na 3 jaar ijverig te hebben gewerkt, werd hij in augustus 2020 eindelijk een Ido Portal Online Student onder de voogdij van Johnny Sapinoso. Omdat hij de voordelen kent van bewegen met een gevoel van vrijheid in het lichaam en een gelukkig leven leiden, leert hij deze methode aan zijn eigen studenten. Werken aan mobiliteit, kracht, behendigheid, ritme, coördinatie en leuke spelletjes om al deze elementen samen te voegen. Zijn dagen bestaan ​​er nu uit om met passie te doen wat hij het liefste doet!
Pricing options
| | | |
| --- | --- | --- |
| €0.00 | Free trial class | |
| €60.00 | Try out membership: 2 Personal sessions & unlimited group classes | |
| €25.00 | Single ticket | |
| €25.00 | 1 class | |
Cancellation policy
Annuleringen zijn online mogelijk op Eversports tot 24 uur voor aanvang.
Date
Tuesday, June 20, 2023
Time
06:30 PM - 08:00 PM
(90 min)