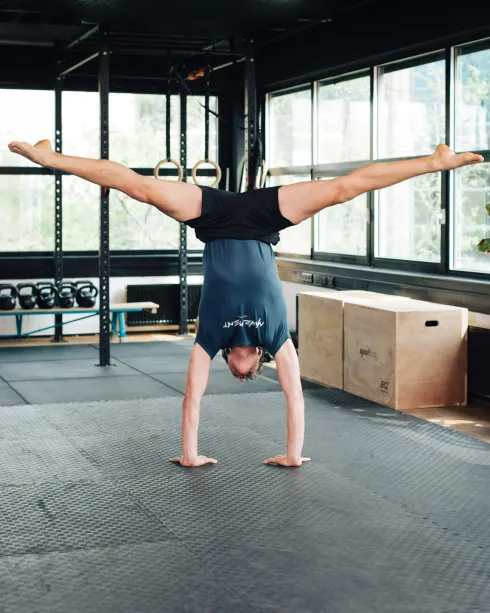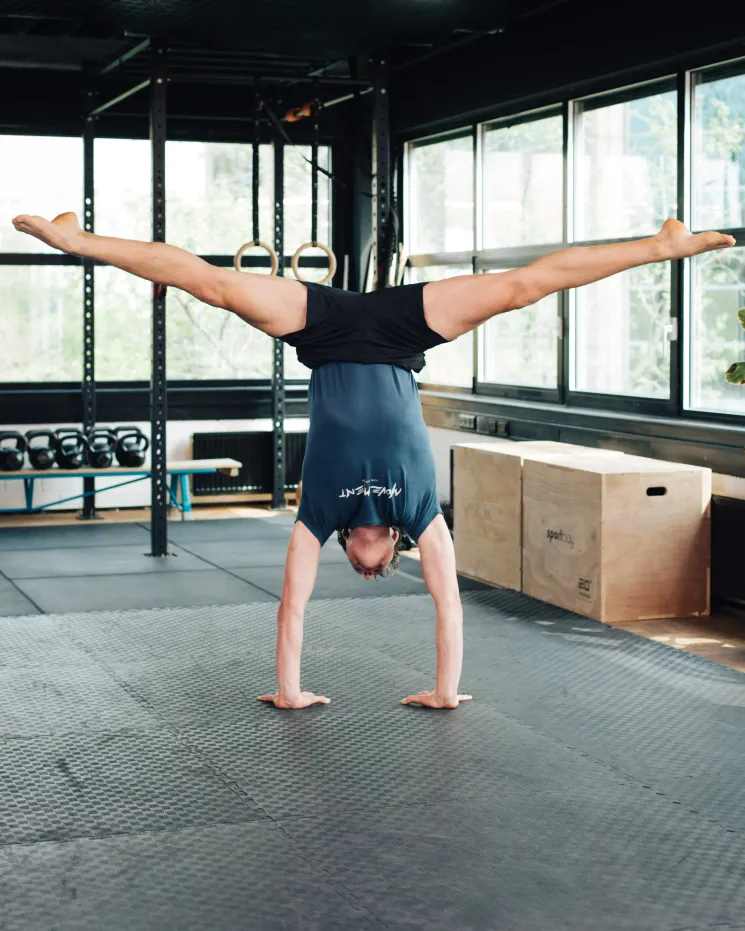 Level
All Levels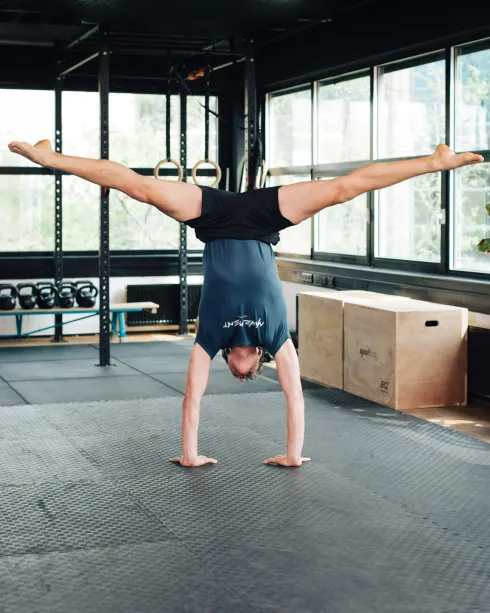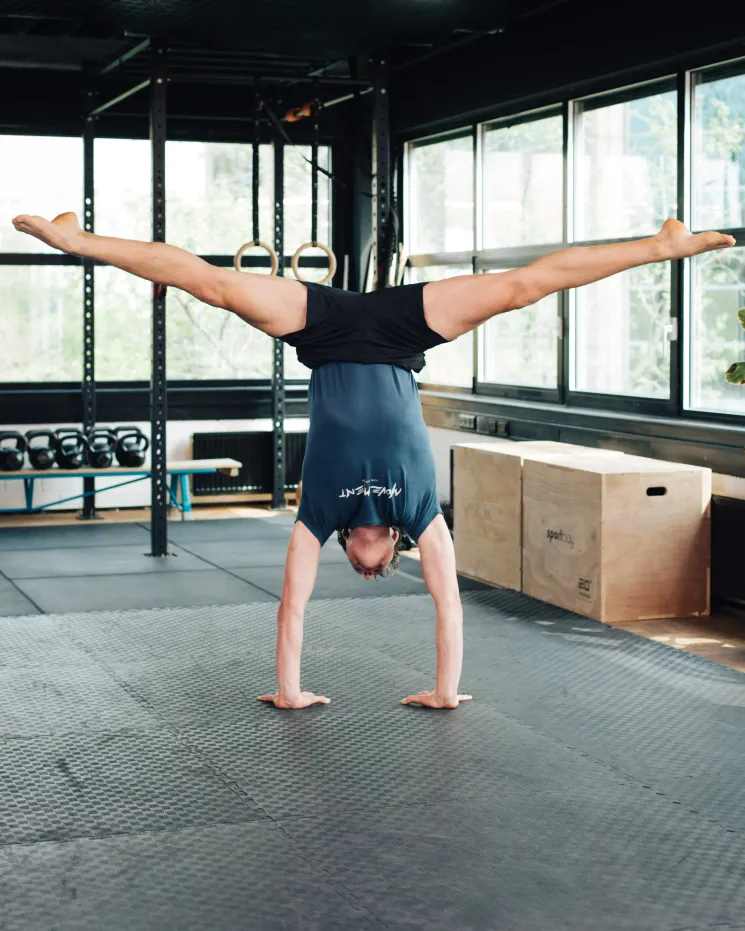 If you want to do a handstand, you need a solid and stable foundation. Preparation is key before flipping upside down. In this class, we will teach you your first wall handstand and how to transition to a freestanding handstand. This class will allow you to work on your mobility and build up strength to do a handstand while also improving general mobility in your daily life by utilizing specific handstand drills and techniques.
The process of learning to do a handstand requires time and dedication. It's about putting in the work, conquering and overcoming fear, and reaping the rewards.
Are you ready for a challenge?
*For those more advanced in their handstand practice, this class will help you build strength and improve your technique so that you can balance on your hands more and more comfortably.
Date
Wednesday, October 5, 2022
Time
08:30 AM - 09:30 AM
(60 min)
Overschiestraat 188, 1062 XK Amsterdam
Teacher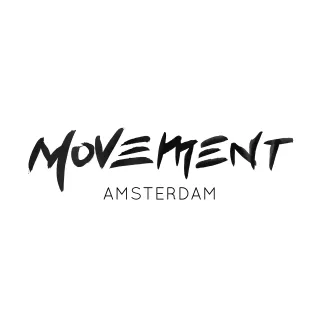 Chris
About
Na zijn studie 'Sport & Beweging, Lifestyle & Gezondheid' ging Chris aan de slag als personal trainer en yoga teacher, waar zijn avontuur als Mover begon. Chris is gefascineerd door beweging en daagt zichzelf continu uit in het opdoen van kennis en nieuwe vaardigheden. De combinatie van zijn ijzersterke discipline, professionele begeleiding, en persoonlijke aanpak weet hij als geen ander iedereen (van beginner tot ervaren sporter) te enthousiasmeren om vaker te bewegen. Chris denkt outside the box en verzint nieuwe methodes om het lichaam sterker en flexibeler te maken. Hij volgt tot op heden enthousiast de programmering van o.a. Ido Portal en Fighting Monkey. Zo leert hij telkens nieuwe manieren van fysieke empowerment. Chris gelooft dat als je goed voor jezelf zorgt, je alles er uit kan halen en ook optimaal kan genieten van een energiek lichaam en geest.
Pricing options
| | | |
| --- | --- | --- |
| €0.00 | Free trial class | |
| €25.00 | 1 Month try-out memberhship | |
| €66.00 | Try out membership: 2 Personal sessions & unlimited group classes | |
| €25.00 | Single ticket | |
| €25.00 | 1 class | |
Cancellation policy
Annuleringen zijn online mogelijk op Eversports tot 24 uur voor aanvang.
Date
Wednesday, October 5, 2022
Time
08:30 AM - 09:30 AM
(60 min)