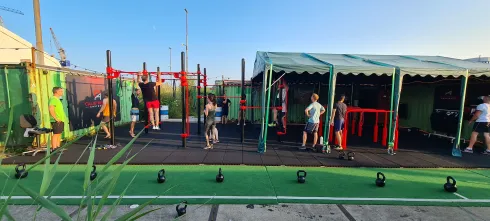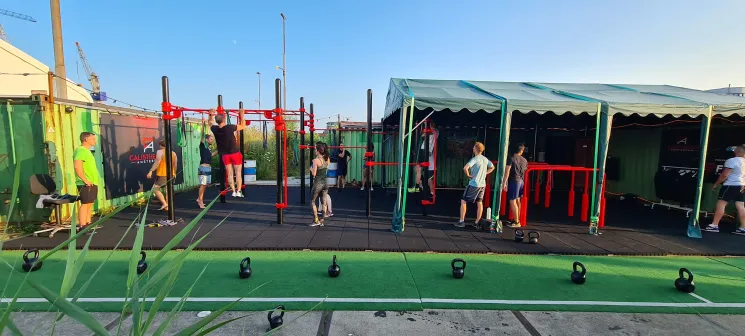 Calisthenics "Strength & Conditioning"
Level
All Levels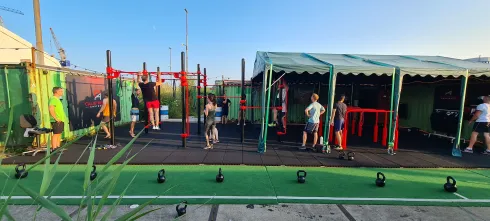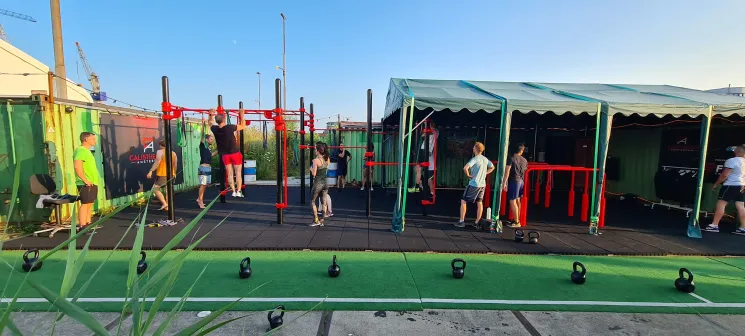 - Scroll down for English -
NL: Deze les wordt gegeven op onze hoofdlocatie in Amsterdam-Noord. De les wordt in het Engels gegeven en er is een binnen locatie.
Deze training is special gemaakt om naast kracht juist aan de conditie te werken door calisthenics oefeningen binnen een kortere tijd na elkaar te doen. Zo blijft de hartslag lekker hoor en verbrand je extra calorieën tijdens de training!
PS. Zorg ervoor dat je je, afhankelijk van het weer, in laagjes kleedt en een waterfles meeneemt.
LET'S GO!!
------------
ENG: This class is given at our main location in Amsterdam-Noord. The lesson is given in English and there is an indoor location.
This training is special made to work on the condition in addition to strength by doing Calisthenics exercises within a shorter time. This way the heart rate stays nice and you burn extra calories during training!
PS. Depending on the weather, make sure you clothe yourself in layers and bring a water bottle with you.
LET'S GO!!
Date
Saturday, June 3, 2023
Time
09:00 AM - 10:00 AM
(60 min)
Nieuwendammerdijk 538, 1023 BX Amsterdam
Teacher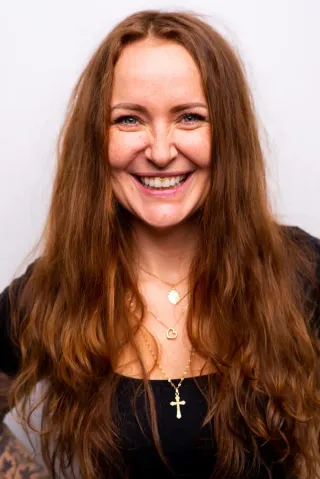 Dalia
Pricing options
| | | |
| --- | --- | --- |
| €20.00 | Trial Class (3 for 1 deal) | |
| €165.00 | 10x Classes | |
| | Student (One Year) | |
| | Unlimited (One Year) | |
| | Limited (Flex) | |
| | Unlimited (Flex) | |
Cancellation policy
Annuleringen zijn online mogelijk op Eversports tot 6 uur voor de start.
Calisthenics "Strength & Conditioning"
Date
Saturday, June 3, 2023
Time
09:00 AM - 10:00 AM
(60 min)